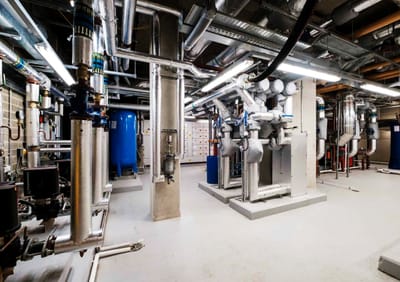 Established in 1993, Woodford delivers Mechanical, Electrical and Public Health projects. We regularly deliver energy centres, infrastructure and fit out work on residential, commercial, retail, leisure and hotel projects.
We are helping our clients build not just homes, but entire communities and not just for now, but for our long term future.
Woodford FM provides the after-sales facilities management that you would expect as well as being able to offer a limitless number of supporting FM options to help keep buildings running as efficiently as possible. We have a dedicated TEAM of mobile engineers who look after our clients and their tenants and we are proud of our long term relationships.
With over 25 years of success, we reflect on the investment we have made in our team. All taking huge pride in their work, we have developed trust in one another, stemming from an attitude of mutual respect. In support of this, our recent CIBSE and HVN awards for collaboration and partnership sets us apart from our peer group as a team to trust – a team who cares.